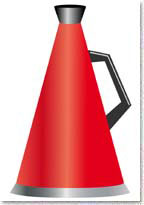 1. Limitless –

Bradley Cooper and Robert De Niro star in this provocative and action-packed thriller with unlimited surprising twists. Eddie Morra (Cooper), a burnt-out writer, discovers a top-secret pill that unlocks 100% of his brain's capacity. He instantly acquires mind-bending talents and mesmerizing visions that bring him big money, beautiful women and limitless success. But his dream life soon becomes a waking nightmare, as the drug's brutal side effects take their toll and Eddie finds himself entangled with a cunning Wall Street power broker (DeNiro) who wants everything Eddie has.
Director: Neil Burger
Character to watch: Bradley Cooper as Eddie Morra.
2. THE KING'S SPEECH

The King's Speech is a 2010 British historical drama film directed by Tom Hooper and written by David Seidler. Colin Firth plays King George VI who, to cope with a stammer, sees Lionel Logue, an Australian speech therapist played by Geoffrey Rush. After the death of his father King George V (Michael Gambon) and the scandalous abdication of King Edward VIII (Guy Pearce), Bertie (Colin Firth) who has suffered from a debilitating speech impediment all his life, is suddenly crowned King George VI of England. With his country on the brink of war and in desperate need of a leader, his wife, Elizabeth (Helena Bonham Carter), the future Queen Mother, arranges for her husband to see an eccentric speech therapist.
Director: Tom Hooper
Character to watch: Geoffrey Rush as Lionel Logue.
3. BRIDESMAIDS

Competition between the maid of honor and a bridesmaid, over who is the bride's best friend, threatens to upend the life of an out-of-work pastry chef. Thirty-something Annie (Kristen Wiig) has hit a rough patch but finds her life turned completely upside down when she takes on the Maid of Honor role in her best friend Lillian's (Maya Rudolph) wedding. In way over her head but determined to succeed, Annie leads a hilarious hodgepodge of bridesmaids (Rose Byrne, Melissa McCarthy, Wendi McLendon-Covey and Ellie Kemper) on a wild ride down the road to the big event.
Director: Paul Feig
Character to watch: Kristen Wiig as Annie Walker.
4. SUPER 8

During the summer of 1979, a group of friends witness a train crash and investigate subsequent unexplained events in their small town. In a small Ohio town, they witness a catastrophic train crash while making a super 8 movie and soon suspect that it was not an accident. Shortly after, unusual disappearances and inexplicable events begin to take place in town, and the local Deputy tries to uncover the truth – something more terrifying than any of them could have imagined.
Director: J. J. Abrams
Character to watch: Joel Courtney as Joe Lamb.
5. THE HELP

The Help is a 2011 American drama film adaptation of the novel of the same name (2009) by Kathryn Stockett, adapted for the screen and directed by Tate Taylor. Featuring an ensemble cast, the film is about a young white woman, Eugenia "Skeeter" Phelan, and her relationship with two black maids, Aibileen Clark and Minny Jackson during Civil Rights era America (the early 1960s). Skeeter is a journalist who decides to write a book from the point of view of the maids (referred to as "the help"), exposing the racism they are faced with as they work for white families.
Director: Tate Taylor
Character to watch: Viola Davis as Aibileen Clark.
6. OUR IDIOT BROTHER

Ned lived a happy life growing organic vegetables on a farm with his hippie girlfriend and his dog named Willie Nelson, but an unadvised incident with marijuana at a farmer's market lands him in jail. When he gets out of jail, he is off to live with his sisters. While Ned is still happy, his sisters are much less so after he manages to screw up one marriage, one job opportunity, one budding relationship and one domestic partnership. He sees those problems as breakdowns in communication, but his sisters see him as an idiot.
Director: Jesse Peretz
Character to watch: Paul Rudd as Ned.
7. DRIVE

A mysterious man who has multiple jobs as a garage mechanic, a Hollywood stuntman and a getaway driver seems to be trying to escape his shady past as he falls for his neighbor – whose husband is in prison and who's looking after her child alone. Meanwhile, his garage mechanic boss is trying to set up a race team using gangland money, which implicates our driver as he is to be used as the race team's main driver. Our hero gets more than he bargained for when he meets the man who is married to the woman he loves.
Director: Nicolas Winding Refn
Character to watch: Ryan Gosling as Driver.
8. DOLPHIN TALE

In an inspiring story of the bond between animals and humans, a boy named Sawyer discovers an injured dolphin, who is brought to a marine hospital and named Winter. Unfortunately, her injuries cost Winter her tail, without which she may not survive. But with Sawyer's devotion, a marine biologist's (Harry Connick Jr.) and the brilliance of a prosthetist (Morgan Freeman) charged with creating a new tail, Winter may receive a second chance at life.
Director: Charles Martin Smith
Character to watch: Nathan Gamble as Sawyer Nelson.
9. MARGIN CALL

Margin Call is a 2011 American independent drama film written and directed by J. C. Chandor. The story takes place over a 36-hour period at a large Wall Street investment bank and highlights the initial stages of the financial crisis of 2007–08. In focus are the actions taken by a group of employees during the subsequent financial collapse. The ensemble cast features Kevin Spacey, Paul Bettany, Jeremy Irons, Zachary Quinto, Penn Badgley, Simon Baker, Demi Moore, and Stanley Tucci.When an entry-level analyst unlocks information that could prove his firm's downfall, his co-workers are forced to choose between money and morality in this high-stakes thriller.
Director: J.C. Chandor
Character to watch: Kevin Spacey as Sam Rogers.
10. THE GIRL WITH THE DRAGON TATTOO

Journalist Mikael Blomkvist is aided in his search for a woman who has been missing for forty years by Lisbeth Salander, a young computer hacker. Lisbeth befriends and enters into a sort-of love affair with Mikael Blomkvist, a journalist, when he is asked by a billionaire to solve the long-ago disappearance of the billionaire's young ward. Mikael discovers that Lisbeth has hacked into his computer and rather than send her to jail, asks her to team up with him in solving the case.
Director: David Fincher
Character to watch: Rooney Mara as Lisbeth Salander.