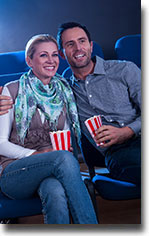 Codependency is defined as a psychological condition or a relationship in which a person is controlled or manipulated by another who is affected with a pathological condition (typically narcissism or drug addiction); and in broader terms, it refers to the dependence on the needs of, or control of, another.
The concept of codependence comes directly from the study of the alcoholic family and from Alcoholics Anonymous and Al-Anon. Addiction treatment specialists began to realize that the problem of addiction was not solely that if the addicts, but also the family and friends who constitute a network unhealthy dependence. The definition co-dependence was subsequently broadened to cover the way in which a codependent person is fixated on others.
Signs and Symptoms of Codependence
Codependency also often involves placing a lower priority on one's own needs, while being excessively preoccupied with the needs of others. It can occur in any type of relationship, including family, work, friendship, and also romantic, peer or community relationships. Codependency may also be characterized by denial, low self-esteem, excessive compliance, or control patterns. Commonly cited symptoms of codependency are:
intense and unstable interpersonal relationships,
inability to tolerate being alone, accompanied by frantic efforts to avoid being alone,
chronic feelings of boredom and emptiness,
subordinating one's own needs to those of the person with whom one is involved,
overwhelming desire for acceptance and affection,
external referencing,
dishonesty and denial, and
low self-worth.
Codependency in Film
There have been many movies have had characters who portrayed patterns of codependency, even horror movies like the 1987 hit Hellraiser. The following films contain a character with an addiction that depicts the condition in a realistic manner. Each film also provides a foundation for a good Cinema Therapy experience due to directorial style, character development, casting, and production quality. New releases will be added to the list below so return if this topic is of interest to you.
Accidental Tourist (1988)
All That Jazz (1979)
Barfly (1987)
Benny and Joon (1993)
Boost (1988)
Burning Bed (1984)
Call Me Anna (1990)
Carnal Knowledge (1971)
Clean and Sober (1988)
Closer (2004)
Crazy Heart (2009)
The Days of Wine and Roses (1962)
Drop Dead Fred (1991)
Drugstore Cowboy (1989)
Fatal Attraction (1987)
Fisher King (1991)
Frances (1982)
Hellraiser (1987)
Jason's Lyric (1994)
Joy Luck Club (1993)
Lady Sings the Blues (1972)
Less Than Zero (1987)
Lost Weekend (1945)
On Golden Pond (1981)
Ordinary People (1980)
Parenthood (1989)
Play Misty for Me (1971)
Pretty in Pink (1986)
Prince of Tides (1991)
Punch-Drunk Love (2002)
Sophie's Choice (1982)
St. Elmo's Fire (1985)
Walk the Line (2005)
What About Bob? (1991)
What's Eating Gilbert Grape (1993)