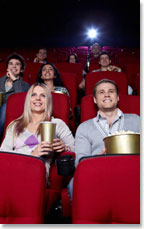 Cinema therapy, often called "film therapy" or "movie therapy," is a process where a therapist prescribes movies to help their patient explore their psyches. At my psychotherapy practice, I often talk to clients who appreciate the role that film plays in their lives.
Although few therapists actually center their practices around cinema therapy, movies have long been a tool to help those in therapy achieve their goals. Books with such titles as Rent Two Films and Let's Talk in the Morning and Hollywood Endings And How To Get One can be found in the self-help section of your local bookstore.
There are many types and definitions of cinema therapy, just as there are many different applications. For example, the Chicago Institute for the Moving Image (CIMI) helps people seeking therapy for depression or other serious psychiatric illnesses, including schizophrenia or amnesia, to write, produce, and direct their own movies.
Part of the focus of this site is to review movies for their therapeutic value. Another key point of this site is to explore other practical aspects of using movies as therapy. For example, prescribing movies for yourself just as you would practice self-hypnosis or meditation.
The Magic of Movies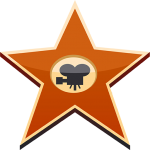 Movies have a unique impact on our lives. They can trigger something special for us and inspire us to a greater, more empowered life. That's what a really good movie can do — affect us, transform us, provoke us — more viscerally, more potently, than any other art form can do.
Movies can give us a rich sense of community, enhance our personal relationship, and teach us life lessons. Going to see a movie in a theater is a special experience and represents one of the few places where we look up, to something much larger than ourselves and suspend our thoughts from our daily lives. When it's all over, we can step out of the darkness hopefully changed for the better.
About Cinema Therapy Review Blog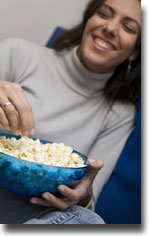 A fun and interesting component of this site is an ongoing Cinema Therapy Review Blog. The Cinema Therapy Blog presents movie reviews of recently released films and old favorites from times gone by. Each review focuses on the movie's therapeutics value in terms of thinking outside the DVD, streaming, and theater- beyond what you might think of as traditional therapeutic.
At Cinema Therapy Review, the review encourages using movies for a variety of therapeutic purposes in an attempt to shift how you think about the world. Many of the articles written on the blog are from myself, Dr. Randi Fredricks, Ph.D., a by best-selling author,  journalist and researcher. I hope you enjoy Cinema Therapy review — and the movies — as much as I do. To learn more about how I use Cinema Therapy in my psychotherapy practice, visit my practice website DrRandiFredricks.com.