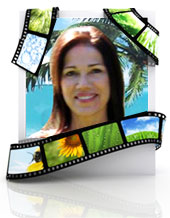 Since 1991, Dr. Randi Fredricks has been a published researcher and author on pioneering books and studies about couples, relationships, and communication.
Dr. Fredricks is a Licensed Marriage and Family Therapist who provides a unique holistic approach to psychotherapy by combining her education and experience, including a Masters and Ph.D. in Psychology, Doctorate in Naturopathy, and accreditations as a Certified Clinical Hypnotherapist, Registered Addiction Specialist, Certified Clinical Nutritionist, and Certified Clinical Herbalist.
Dr. Fredricks' multi-disciplinary approach allows her to approach issues from a neuro-biological perspective, helping the people she works with to feel better faster and appreciate lasting results.
Her publications include the landmark books Healing & Wholeness: Complementary and Alternative Therapies for Mental Health, Fasting: An Exceptional Human Experience, Complementary and Alternative Treatments for Depression, and Complementary and Alternative Treatments for Anxiety.
She received her Cinema Therapy training in 2005 at John F. Kennedy University as part of a Masters in Counseling Psychology degree program, studying with Birgit Wolz, Ph.D., MFT. Dr. Wolz is the author of E-Motion Picture Magic. Dr. Fredricks has counseled thousands of individuals and couples using Cinema Therapy as a method of healing and increasing self-awareness.
She received her journalism training from Santa Clara University and graduated with a BA in Communications from there in 1991 after completing published research on communications.
Dr Fredricks often combines Cinema Therapy and Transpersonal Psychology in an effort to use film as of means of producing and inducing flow, peak experiences, self-actualization, and other exceptional human experiences.
California MFC47803, Arizona LMFT-15655, Florida MT4366