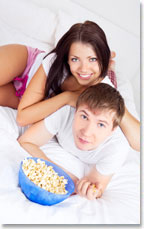 Over the last few years, the way people watch movies has changed dramatically. There are now many ways that movies are delivered to audiences. When movies became popular in the late 1920's it was said that stage theater was obsolete.
Theater did not go away and people had a choice of whether to go to the movies, or to live theater. Although people did both, movies eventually became far more popular than the theater, partially due to the high price of theater tickets.
In the early days of televisio the number of channels was limited and was the number of movies. Today there are hundreds of cable channels with infinite programming and "On-Demand." a way to catch movies fresh out of movie theaters.
On-Demand, Streaming and Subscriptions
A video subscription service, Netflix sends films through the mail or provides an Instant Play option in conjunction with wireless devices such as the Roku. Films, like books, can be borrowed free from public libraries or rented from video stores. However, video store, such as Blockbuster, are fast disappearing due to the advent of On Demand and Netflix.
Many people complain that it's difficult to get new releases from Netflix. This is often my experience. For weeks, I can have new releases in my Netflix "cue" and never receive one. And although Netflix offers instant "streaming" of movies directly onto your computer or television (if you have the appropriate wireless device) the movie studios won't allow Netflix or any other company to stream newly released DVDs for a number of months (or longer) after their release.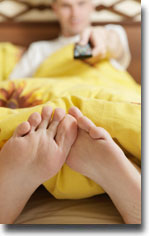 Additionally, Netflix has a very low number of movies available for streaming. If you search for some of your favorite titles on Netflix, you will see how few if them are available for streaming. So this means that you have to put the title in your cue and wait – sometimes for titles that never come.
Since Blockbuster (and other retailers) closed their brick and mortar stores, their business model is eerily similar to Netflix with the same sever limitations. Enter Redbox, a DVD rental company that has kiosks in places like local Walgreens.
There's been some interesting quasi-research on streaming. In 2012, a Consumer Reports poll of their online readers and found that 80 percent of used Netflix for streaming use Netlix. However, many of those polled were satisfied with the quality of Netflix streaming. The biggest complaint was the lack of selection, especially with newer releases.
Those polled said they had similar problem with other subscription services, such as Amazon Prime and Hulu Plus. For a better selection, those surveyed preferred pay-per-view services such as Vudu, iTunes, and Amazon Instant Video. Because pay-per-view services charge per movie, they can become considerable more expensive than a flat-fee monthly subscription service. According to the poll, many people still refer to rent discs from Netflix and the Redbox kiosks are popular as well.
Movie Rentals and Streaming

Movies For Free Online
Are Movie Theaters Dying?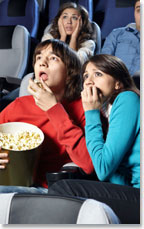 Is going out to the movies dead? No way. Despite rising ticket prices, viewer inconveniences and distractions, there's still something magical about going out to see a movie, even if at a multi-screen entertainment complex. People still go in record numbers to see first run blockbuster films like Avatar.
Movie fans realize that seeing a movie on a small screen, without all the enhanced sound effects is not the same as going to a theater. There's the energy that patrons get from sharing the experience with an audience. Laughter is contagious. The experience of seeing a movie just isn't quite the same in a room with only one or a few people as it is in a theater full of people unabashedly enjoying themselves.
Cinematherapy on Television
In the movie Manhattan, which Woody Allen starred, directed, which he co-wrote with Marshall Brickman, Allen said. "This is an audience that's raised on television, their standards have been systematically lowered over the years. These guys sit in front of their sets and the gamma rays eat the white cells of their brains out!" Manhattan was filmed in 1979, and since then, television have gotten better in some ways – and worse in others.
In terms of cinematherapy, television is important not only for it's original films and innovative series, but for the manner in which it reflects society's tastes.