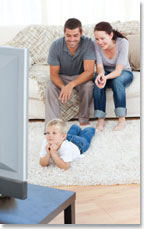 In the movie Manhattan, which Woody Allen starred, directed, which he co-wrote with Marshall Brickman, Allen said, "This is an audience that's raised on television, their standards have been systematically lowered over the years. These guys sit in front of their sets and the gamma rays eat the white cells of their brains out!" Manhattan was filmed in 1979, and since then, television have gotten better in some ways – and worse in others.
In terms of cinematherapy, television is important not only for it's original films and innovative series, but for the manner in which it reflects society's tastes. In cinematherapy, we discuss what this says about our culture.
Genres on Television
Genre is the term for any category of literature or other forms of art or culture, e.g. music, and in general, any type of discourse, whether written or spoken, audio or visual, based on some set of stylistic criteria. Genres are formed by conventions that change over time as new genres are invented and the use of old ones are discontinued. Often, works fit into multiple genres by way of borrowing and recombining these conventions. There are many television genres, including the following:
Action
Adult
Adventure
Animated
Anthology
Art films
Children's television
Drama
Educational
Factual
Fantasy
Game Show
Instructional
Music
News, including current affairs and tabloid
Police procedural
Public affairs
Reality television
Religious broadcasting
Science fiction
Serial
Comedy
Soap opera
Sports:
Telenovela
Variety
Western
Favorite Television Shows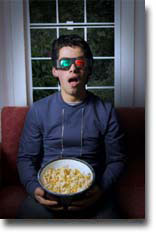 Just like we all have our favorite movies, we all have our best-loved television series that we have watched over the years, most of us over the course of our lifetimes.
I love a good television series because it allows me to watch the show again and again. Here is my list of some of my favorite TV shows.
Hannibal (2013–2015)
Breaking Bad (2008–2013)
Six Feet Under (2001–2005)
Columbo (1968-2003)
Modern Family (2009–)
Law & Order: Special Victims Unit (1999– )
The Closer (2005–2012)
Major Crimes (2012–)
The Americans (2013–)
Homeland (2011–)
Ray Donovan (2013–)
Monk (2002–2009)