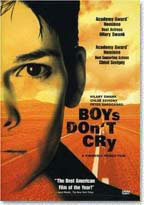 At the beginning of the film, Lorenzo (Noah Banks, Zack O'Malley Greenburg) is portrayed as a active and exuberant young. A few years later, he begins to show neurological problems, loss of hearing, and tantrums. Lorenzo is diagnosed as having adrenoleukodystrophy (ALD) which is usually fatal within two years. When they fail to find a doctor capable of treating their son, Augusto and Michaela Odone (Nick Nolte and Susan Sarandon) set out to find a treatment.
In their quest to find a doctor to treat their son's rare disease, the Odones clash with doctors, scientists, and support groups, who are skeptical that anything could be done about ALD. The Odones persist, studying in medical libraries, reviewing research, enlisting the aid of others, questioning doctors all over the world, and organizing an international symposium about the disease.
This is the true life story of the Odone family, Augusto, Michaela, and Lorenzo, and their battle with Adrenoleukodystrophy (ALD), a disease that attacks the central nervous system by systemically destroying its protective cover, the myelin sheath. It is an extremely rare disease that is transmitted exclusively to males through a gene that is carried by the mother.
Augusto, an economist, and Michaela, a linguist, were a well educated, well to do, multi-lingual couple with a little son named Lorenzo who was precocious beyond his years. He spoke English and Italian fluently, as well as the language spoken in the community in Africa in which he spent his very early years. When he returned to the United States at about the age of five, his behavior started to change He came overly aggressive and given to emotional outbursts. After much angst on the part of the Odones over what could be wrong, they were finally told that their son suffered from ALD, which was the functional equivalent of having their son being given a death sentence, as there was no cure for this degenerative disease.
This well educated couple refused to accept the death sentence meted out to their son by the medical establishment. With no medical background, they disregarded conventional medical wisdom and went about trying to find a cure for their son, in a quest so remarkable and so moving, as to inspire absolute awe in the viewer. A more caring or loving set of parents would be hard to find. Lorenzo is surely loved. Together, Augusto and Michaela take on the medical establishment. What they ended up discovering rocked the medical world. To find out just what it was that they specifically did, you will just have to watch the movie.
Director: George Miller
Year of Release: 1992

Character to watch: Susan Sarandon as Michaela Odone.
Journal your answers to the following questions after you watch the movie.
How does this particular character's journey compare with yours?
Did the character develop certain characteristics during the movie that you have or that you would like to have? If so, what are those characteristics?
What obstacles did this character face? What was his or her biggest challenge?
What would you have done differently if you had been in the same position as the character?
Is this character the type of person you would be friends with? Why or why not?