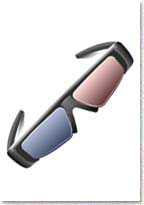 1. Zodiac –

n the late 1960s and 1970s, fear grips the city of San Francisco as a serial killer called Zodiac stalks its residents. Investigators (Mark Ruffalo, Anthony Edwards) and reporters (Jake Gyllenhaal, Robert Downey Jr.) become obsessed with learning the killer's identity and bringing him to justice. Meanwhile, Zodiac claims victim after victim and taunts the authorities with cryptic messages, cyphers and menacing phone calls.
Director: David Fincher
Character to watch: Jake Gyllenhaal as Robert Graysmith.
2. GONE BABY GONE –

Two Boston area detectives investigate a little girl's kidnapping, which ultimately turns into a crisis both professionally and personally. Along with his girlfriend (Michelle Monaghan), a private detective (Casey Affleck) takes on the difficult task of searching for a kidnapped girl in Boston. During his investigation, he must deal with the girl's aunt, a disapproving lawman (Morgan Freeman) and a drug dealer. Based on the Dennis Lehane novel.
Director: Ben Affleck
to watch: Casey Affleck as Patrick Kenzie.
3. 3:10 TO YUMA –

Outlaw Ben Wade (Russell Crowe) terrorizes 1800s Arizona, especially the Southern Railroad, until he is finally captured. Wade must be brought to trial, so Dan Evans (Christian Bale), the owner of a drought-stricken ranch, volunteers to escort him to the train. Along the trail, a grudging respect forms between the men, but danger looms at every turn, and the criminal's men are in pursuit.
Director: James Mangold
Character to watch: Christian Bale as Dan Evans.
4. MICHAEL CLAYTON –

Former prosecutor Michael Clayton (George Clooney) works as a "fixer" at the corporate law firm of Kenner, Bach and Ledeen, and takes care of his employer's dirty work. Burned out and deep in debt, he is bound tightly to the firm. Clayton faces the biggest challenge of his career when a guilt-ridden attorney (Tom Wilkinson) has a breakdown during a huge class-action lawsuit.
Director: Tony Gilroy
Character to watch: George Clooney as Michael Clayton.
5. LARS AND THE REAL GIRL –

Extremely shy Lars (Ryan Gosling) finds it impossible to make friends or socialize. His brother (Paul Schneider) and sister-in-law (Emily Mortimer) worry about him, so when he announces that he has a girlfriend he met on the Internet, they are overjoyed. But Lars' new lady is a life-size plastic woman. On the advice of a doctor (Patricia Clarkson), his family and the rest of the community go along with his delusion.
Director: Craig Gillespie
Character to watch: Ryan Gosling as Lars.
6. BEFORE THE DEVIL KNOWS YOU'RE DEAD –

Andy (Philip Seymour Hoffman), a debt-ridden broker, needs some quick cash. He ropes his younger brother, Hank (Ethan Hawke), into a scheme to commit the perfect crime: to rob their parents' (Albert Finney, Rosemary Harris) jewelry store. The scheme goes horribly awry, and the family patriarch takes justice into his own hands, unaware that the criminals he is hunting are his own sons.
Director: Sidney Lumet
Character to watch: Philip Seymour Hoffman as Andy Hanson.
7. THE SAVAGES –

A sister and brother face the realities of familial responsibility as they begin to care for their ailing father. Jon Savage and his sister Wendy don't get along too well and they would both prefer not to try. Growing up with an abusive and absentee father, neither one has any idea about how to live in a loving family unit. But when they get the news that their elderly father Lenny is starting to show signs of dementia, and that his girlfriend refuses to care for him any longer, the two siblings must put aside their differences and come together to help a man who was never there for them.
Director: Tamara Jenkins
Character to watch: Laura Linney as Wendy Savage.
8. JUNO –

When precocious teen Juno MacGuff (Ellen Page) becomes pregnant, she chooses a failed rock star and his wife (Jennifer Garner) to adopt her unborn child. Complications occur when Mark, the prospective father, begins viewing Juno as more than just the mother of his future child, putting both his marriage and the adoption in jeopardy.
Director: Jason Reitman
Character to watch: Ellen Page as Juno MacGuff.
9. ATONEMENT –

This sweeping English drama, based on the book by Ian McEwan, follows the lives of young lovers Cecilia Tallis (Keira Knightley) and Robbie Turner (James McAvoy). When the couple are torn apart by a lie constructed by Cecilia's jealous younger sister, Briony (Saoirse Ronan), all three of them must deal with the consequences. Robbie is the hardest hit, since Briony's deception results in his imprisonment, but hope for Cecilia and her beau increases when their paths cross during World War II.
Director: Joe Wright
Character to watch: James McAvoy as Robbie Turner.
10. THE GREAT DEBATERS –

Poet and professor Melvin B. Tolson (Denzel Washington) teaches at the predominately black Wiley College in 1935 Texas. He decides to start a debate team, something nearly unheard of at a black college. While at first he butts heads with the influential father (Forest Whitaker) of one of his best debators, eventually he is able to form a team of strong-minded, intelligent young students, and they become the first black debate team to challenge Harvard's prestigious debate champions.
Director: Denzel Washington
Character to watch: Denzel Washington as Melvin B. Tolson.