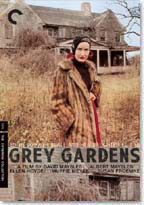 Agoraphobia is a serious anxiety disorder in which a person has attacks of intense fear and anxiety. There is also a fear of being in places where it is hard to escape, or where help might not be available.
People with agoraphobia often have symptoms of a panic attack, such as a rapid heartbeat and nausea, when they find themselves in a stressful situation. They may also experience these symptoms before they even enter the situation they dread. In some cases, the condition can be so severe that people avoid doing daily activities, such as going to the bank or grocery store, and stay inside their homes most of the day. Some people with agoraphobia often require the presence of a companion, such as a family member, partner, or friend, to confront the situation.
Signs and Symptoms of Agoraphobia
People who suffer from agoraphobia have a wide range of symptoms which may include the following:
Fear of being alone in any situation
Fear of being in crowded places
Fear of losing control in a public place
Fear of being in places where it may be hard to leave, such as an elevator or train
Inability to leave your home (housebound) or only able to leave it if someone else goes with you
Sense of helplessness
Overdependence on others
In addition, people with agoraphobia may have signs and symptoms of a panic attack, such as:
Rapid heart rate
Excessive sweating
Trouble breathing
Feeling shaky, numb or tingling
Chest pain or pressure
Lightheadedness or dizziness
Sudden flushing or chills
Upset stomach or diarrhea
Feeling a loss of control
Fear of dying
Films With Characters With Agoraphobia
There have numerous films with characters who portrayed agoraphobia. The following films contain a character with agoraphobia that depicts the condition in a realistic manner. Each film also provides a foundation for a good Cinema Therapy experience due to directorial style, character development, casting, and production quality. New releases will be added to the list below so return if this topic is of interest to you.
Grey Gardens (1975)
Inside Out (1987)
Copycat (1995)
Naked Fear (1999)
Frozen with Fear (2000)
Public Domain (2003)
Ocean's Twelve (2004)
Restraint (2008)
The Uninvited (2008)
Tokyo! (2008)
Nims Island (2008)
Bunny and the Bull (2009)
Solitary (2009)
Devil (2010)
Oleander Punch (2011)
Protect the Boss (2011)
Citadel (2012)
Independently Blue (2012)