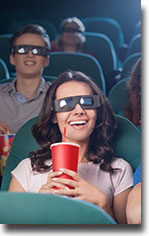 Anxiety isn't always a bad thing. In fact, it can motivate a person to stay focused under pressure. But when worries, fears, or panic attacks start to get in the way of life, the person may be suffering from an anxiety disorder.

In the simplest sense, anxiety is an abnormal and overwhelming sense of apprehension and fear often marked by physiological signs such as sweating, tension, and increased pulse, by doubt concerning the reality and nature of the threat, and by self-doubt about one's capacity to cope with it.
There are many different anxiety disorders, including generalized anxiety disorder, obsessive-compulsive disorder, panic disorder, specific phobias, post-traumatic stress disorder (PTSD), and social anxiety disorder. As a group, anxiety disorders represent the most common mental health concern in the U.S.
Signs and Symptoms of Anxiety
The most common characteristic of anxiety disorders is excessive worry. If someone suffers from anxiety, he or she often knows that there is no actual reason for it, but still can't stop. A person with excessive anxiety and worrying may be afraid to go out in public for fear of having an anxiety attack and may constantly worry about their health, other people or finances. Some of the common characteristics of anxiety include the following:
Irrational and excessive fear and worry
Feelings of apprehension or dread
Trouble concentrating
Feeling tense and jumpy
Anticipating the worst
Irritability
Restlessness
Watching for signs of danger
Feeling like your mind's gone blank
How Anxiety Disorders Look in Cinema Therapy
There are many with characters that have anxiety and display symptoms of an anxiety disorder. The following films contain at least one character with anxiety and show the condition in a relatively realistic manner. Each film also provides a foundation for a good Cinema Therapy experience due to directorial style, character development, casting, and production quality. New releases will be added to the list below so return if this topic is of interest to you.
Ordinary People (1980)
Copycat (1995)
Mrs Dalloway (1997)
Elling (2001)
Punch-Drunk Love (2002)
White Oleander (2002)
The Village (2004)
2 Coelhos (2012)
Nerve (2012)
Silver Linings Playbook (2012)
Inside Out (1987)
Copycat (1995)
Naked Fear (1999)
Frozen with Fear (2000)
Public Domain (2003)
Ocean's Twelve (2004)
Restraint (2008)
The Uninvited (2008)
Tokyo! (2008)
Nims Island (2008)
Bunny and the Bull (2009)
Solitary (2009)
Devil (2010)
Oleander Punch (2011)
Protect the Boss (2011)
Citadel (2012)
Independently Blue (2012)
Click here to learn more about Anxiety Disorders