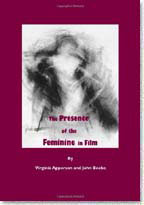 This pioneering book introduces a largely unexamined dimension of film, the 'feminine,' which cannot be reduced to women s experience, or to men s projections onto women. The Presence of the Feminine in Film gives body to that often rather loosely formulated Jungian conception, the 'feminine aspect of psyche,' by noticing what 'feminine' turns out to mean in particular cinematic contexts.
Spanning seven decades from Pride and Prejudice, Notorious, and Letter from an Unknown Woman to Monsoon Wedding, Brokeback Mountain, and The Lives of Others the movies selected for particular study here make it clear that the feminine is at home in the movies, and that when she appears, it is to appeal to our sensibilities as well as to our senses. This is a book that will enhance the appreciation of film as a depth psychological medium.
This uniquely fascinating book uses a Jungian perspective to illuminate the Feminine as seen in such recent culturally diverse film classics as Ang Lee's Crouching Tiger, Hidden Dragon and Brokeback Mountain (Widescreen Edition), Mira Nair's Monsoon Wedding (The Criterion Collection), and the 2007 Academy Award winner for Best Foreign Language Film The Lives of Others; see the table of contents on the product page for the entire list.
Films by the great directors are also discussed: Hitchcock's Notorious and Kurosawa's Rhapsody in August. It contains a reprinted seminal article "The Anima in Film" discussing the life force aspect of the Feminine. Other aspects include the mother, puella, and the waif, among others. The writing style is refreshing and alive.
About the Authors: Virginia Apperson is a Zurich-trained Jungian analyst practicing in Atlanta who has long specialized in feminine psychology. John Beebe, an analyst who trained and practices in San Francisco, is the editor of Jung's Aspects of the Masculine and the author of Integrity in Depth.
Authors: Virginia Apperson, John Beebe
Year of Release: 2009