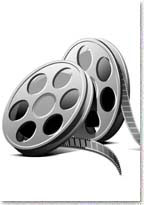 1. Nine Lives –

The lives of nine women occasionally overlap as they deal with unfaithfulness, loss, romance and parenthood. Cancer patient Camille (Kathy Baker) has a difficult time facing her life-threatening disease, prisoner Sandra (Elpidia Carrillo) desperately looks forward to seeing her child on visiting day, Maggie (Glenn Close) and her daughter have a heart-to-heart conversation in a graveyard and Sonia (Holly Hunter) is enraged when she realizes her boyfriend is seeing another woman.
Director: Rodrigo García
Character to watch: Robin Wright as Diana.
2. CAPOTE –

Reading of the murder of a Kansas family, New York City novelist Truman Capote (Philip Seymour Hoffman) decides to cover the story himself, and travels to the small town with his childhood friend, aspiring novelist Harper Lee (Catherine Keener). When Perry Smith (Clifton Collins Jr.) and Dick Hickock (Mark Pellegrino) are arrested and charged, Capote forms an emotional bond with Smith during his jailhouse interviews despite the young criminal's apparent guilt.
Director: Bennett Miller
Character to watch: Philip Seymour Hoffman as Truman Capote.
3. MILLIONS –

When 9-year-old Damian (Alex Etel) finds a bag of money in his back yard, he and his brother Anthony (Lewis Owen McGibbon) decide to try to spend it without telling their father (James Nesbitt). Seeking advice from the imaginary saints with whom he converses, Damian struggles with his own morality, and attempts to spend his money in a more altruistic way. News of the mysterious loot inevitably attracts attention, however, and Damian is faced with an increasingly hairy situation.
Director: Danny Boyle
Character to watch: Alex Etel as Damian.
4. CINDERELLA MAN –

During the Great Depression, ex-boxer James J. Braddock (Russell Crowe) works as a day laborer until his former manager Joe Gould (Paul Giamatti) offers him a one-time slot against a rising young contender. After he wins a shocking upset, Braddock goes back into the ring full time, against the wishes of his frightened wife, Mae (Renée Zellweger). Dubbed "The Cinderella Man" for his rags-to-riches story, Braddock sets his sights on the defending champion, the fearsome Max Baer (Craig Bierko).
Director: Ron Howard
Character to watch:  Russell Crowe as Jim Braddock.5. MR. & MRS. SMITH –

marriage, live a deceptively mundane existence. However, each has been hiding a secret from the other: they are assassins working for adversarial agencies. When they are both assigned to kill the same target, Benjamin Danz (Adam Brody), the truth comes to the surface. Finally free from their cover stories, they discover that they have been assigned to kill each other, sparking a series of explosive attacks.
Director: Doug Liman
Character to watch: Angelina Jolie as Mrs. Smith.6. BATMAN BEGINS –

A young Bruce Wayne (Christian Bale) travels to the Far East, where he's trained in the martial arts by Henri Ducard (Liam Neeson), a member of the mysterious League of Shadows. When Ducard reveals the League's true purpose — the complete destruction of Gotham City — Wayne returns to Gotham intent on cleaning up the city without resorting to murder. With the help of Alfred (Michael Caine), his loyal butler, and Lucius Fox (Morgan Freeman), a tech expert at Wayne Enterprises, Batman is born.
Director: Christopher Nolan
Character to watch:  Gary Oldman as Jim Gordon.7. BROKEBACK MOUNTAIN –

In 1963, rodeo cowboy Jack Twist (Jake Gyllenhaal) and ranch hand Ennis Del Mar (Heath Ledger) are hired by rancher Joe Aguirre (Randy Quaid) as sheep herders in Wyoming. One night on Brokeback Mountain, Jack makes a drunken pass at Ennis that is eventually reciprocated. Though Ennis marries his longtime sweetheart, Alma (Michelle Williams), and Jack marries a fellow rodeo rider (Anne Hathaway), the two men keep up their tortured and sporadic affair over the course of 20 years.
Director: Ang Lee
Character to watch: Heath Ledger as Ennis Del Mar.8. NORTH COUNTRY –

Single mother Josey Aimes (Charlize Theron) is part of a group of the first women to work at a local iron mine in Minnesota. Offended that they have to work with women, male workers at Eveleth Mines lash out at them and subject them to sexual harassment. Appalled by the constant stream of insults, sexually explicit language and physical abuse, Josey — despite being cautioned against it by family and friends — files a historic sexual harassment lawsuit.
Director: Niki Caro
Character to watch: Charlize Theron as Josey Aimes.9. PRIDE & PREJUDICE –

In this adaptation of Jane Austen's beloved novel, Elizabeth Bennet (Keira Knightley) lives with her mother, father and sisters in the English countryside. As the eldest, she faces mounting pressure from her parents to marry. When the outspoken Elizabeth is introduced to the handsome and upper-class Mr. Darcy (Matthew MacFadyen), sparks fly. Although there is obvious chemistry between the two, Darcy's overly reserved nature threatens the fledgling relationship.
Director: Joe Wright
Character to watch: Keira Knightley as Elizabeth Bennet.10. WALK THE LINE –

The rise of country music legend Johnny Cash (Joaquin Phoenix) begins with his days as a boy growing up on the family farm, where he struggles under the scorn of his father (Robert Patrick). As the years pass, Cash ends up in Memphis, Tenn., with his wife, Vivian (Ginnifer Goodwin), and breaks into the music scene after finding his trademark sound. While on tour, Cash meets the love of his life, singer June Carter (Reese Witherspoon), but Cash's volatile lifestyle threatens to keep them apart.
Director: James Mangold
Character to watch:  Reese Witherspoon as June Carter