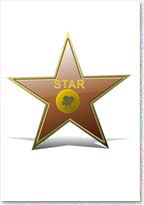 1. A Prairie Home Companion –

A private investigator (Kevin Kline) keeps tabs on the proceedings as guests, cast and crew (Meryl Streep, Lindsay Lohan, Woody Harrelson) of a long-running radio show prepare for the final broadcast. Their home, the Fitzgerald Theater, is due for demolition, and they await the arrival of the Texas axe-man (Tommy Lee Jones). Meanwhile, the show's creator and host (Garrison Keillor) conducts business as usual in the face of the show's impending demise.
Director: Robert Altman
Character to watch: Meryl Streep as Yolanda Johnson.
2. THE DEVIL WEARS PRADA –

A young woman from the Midwest gets more than she bargained for when she moves to New York to become a writer and ends up as the assistant to the tyrannical, larger-than-life editor-in-chief of a major fashion magazine. Andy (Anne Hathaway) is a recent college graduate with big dreams. Upon landing a job at prestigious Runway magazine, she finds herself the assistant to diabolical editor Miranda Priestly (Meryl Streep). Andy questions her ability to survive her grim tour as Miranda's whipping girl without getting scorched.
Director: David Frankel
Character to watch: Anne Hathaway as Andrea Sachs.
3. THE QUEEN –

Following the death of Princess Diana in an auto accident, Great Britain's Queen Elizabeth II (Helen Mirren) and Prime Minister Tony Blair (Michael Sheen) struggle to reach a compromise in how the royal family should publicly respond to the tragedy. In the balance is the family's need for privacy and the public's demand for an outward show of mourning.
Director: Stephen Frears
Character to watch: Helen Mirren as Queen Elizabeth II
4. THE DEPARTED –

South Boston cop Billy Costigan (Leonardo DiCaprio) goes under cover to infiltrate the organization of gangland chief Frank Costello (Jack Nicholson). As Billy gains the mobster's trust, a career criminal named Colin Sullivan (Matt Damon) infiltrates the police department and reports on its activities to his syndicate bosses. When both organizations learn they have a mole in their midst, Billy and Colin must figure out each other's identities to save their own lives.
Director: Martin Scorsese
Character to watch: Matt Damon as Colin Sullivan.
5. RUNNING WITH SCISSORS –

Bizarre behavior goes with the territory when a teenage boy is "adopted" by his mother's wacky therapist and must cope with an extended family of eccentrics. As the son of an alcoholic father (Alec Baldwin) and a mentally ill mother (Annette Bening), young Augusten Burroughs (Joseph Cross) faces a challenging childhood at the very least. His life takes an unexpected turn when his mother gives him to her unorthodox therapist (Brian Cox), and the boy becomes a member of the doctor's own strange, extended family.
Director: Ryan Murphy
Character to watch: Joseph Cross as Augusten Burroughs.
6. THE PRESTIGE –

The rivalry between two magicians is exacerbated when one of them performs the ultimate illusion. The story follows Robert Angier and Alfred Borden, rival stage magicians in London at the end of the 19th century. Obsessed with creating the best stage illusion, they engage in competitive one-upmanship with tragic results. An illusion gone horribly wrong pits two 19th-century magicians, Alfred Borden (Christian Bale) and Rupert Angier (Hugh Jackman), against each other in a bitter battle for supremacy. Terrible consequences loom when the pair escalate their feud, each seeking not just to outwit — but to destroy — the other man.
Director: Christopher Nolan
Character to watch: Christian Bale as Alfred Borden.
7. THE PURSUIT OF HAPPYNESS –

Life is a struggle for single father Chris Gardner (Will Smith). Evicted from their apartment, he and his young son (Jaden Christopher Syre Smith) find themselves alone with no place to go. Even though Chris eventually lands a job as an intern at a prestigious brokerage firm, the position pays no money. The pair must live in shelters and endure many hardships, but Chris refuses to give in to despair as he struggles to create a better life for himself and his son.
Director: Gabriele Muccino
Character to watch: Will Smith as Chris Gardner.
8. DREAMGIRLS –

Deena (Beyoncé Knowles),Effie (Jennifer Hudson) and Lorrell (Anika Noni Rose) form a music trio called the Dreamettes. When ambitious manager Curtis Taylor Jr. (Jamie Foxx) spots the act at a talent show, he offers the chance of a lifetime, to be backup singers for a national star (Eddie Murphy). Taylor takes creative control of the group and eventually pushes the singers into the spotlight. However, one becomes the star, forcing another out, which teaches them about the high cost of fame.
Director: Bill Condon
Character to watch: Jennifer Hudson as Effie White.
9. WE ARE MARSHALL –

A small town in West Virginia, steeped in the tradition of college football, cope with a devastating loss and restore their community. In 1970, Marshall University and the small town of Huntington, W.Va., reel when a plane crash claims the lives of 75 of the school's football players, staff members and boosters. New coach Jack Lengyel (Matthew McConaughey) arrives on the scene in March 1971, determined to rebuild Marshall's Thundering Herd and heal a grieving community in the process.
Director: Joseph McGinty Nichol
Character to watch:  Matthew McConaughey as Jack Lengyel.
10. CHILDREN OF MEN –

In 2027, in a chaotic world in which humans can no longer procreate, a former activist agrees to help transport a miraculously pregnant woman to a sanctuary at sea, where her child's birth may help scientists save the future of humankind. When infertility threatens mankind with extinction and the last child born has perished, a disillusioned bureaucrat (Clive Owen) becomes the unlikely champion in the fight for the survival of Earth's population; He must face down his own demons and protect the planet's last remaining hope from danger.
Director: Alfonso Cuarón
Character to watch: Michael Caine as Jasper Palmer.