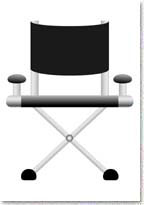 1. Slumdog Millionaire –

As 18-year-old Jamal Malik (Dev Patel) answers questions on the Indian version of "Who Wants to Be a Millionaire," flashbacks show how he got there. Part of a stable of young thieves after their mother dies, Jamal and his brother, Salim, survive on the streets of Mumbai. Salim finds the life of crime agreeable, but Jamal scrapes by with small jobs until landing a spot on the game show.
Director: Danny Boyle
Character to watch: Dev Patel as Jamal.
2. MILK –

In 1972, Harvey Milk (Sean Penn) and his then-lover Scott Smith leave New York for San Francisco, with Milk determined to accomplish something meaningful in his life. Settling in the Castro District, he opens a camera shop and helps transform the area into a mecca for gays and lesbians. In 1977 he becomes the nation's first openly gay man elected to a notable public office when he wins a seat on the Board of Supervisors. The following year, Dan White (Josh Brolin) kills Milk in cold blood.
Director: Gus Van Sant
Character to watch: Sean Penn as Harvey Milk.

3. FROZEN RIVER –

Frozen River takes place in the days before Christmas near a little-known border crossing on the Mohawk reservation between New York State and Quebec. Here, the lure of fast money from smuggling presents a daily challenge to single moms who would otherwise be earning minimum wage. Two women – one white, one Mohawk, both single mothers faced with desperate circumstances – are drawn into the world of border smuggling across the frozen water of the St. Lawrence River. Ray and Lila – and a New York State Trooper as opponent in an evolving cat-and-mouse game.
Director: Courtney Hunt
Character to watch: Melissa Leo as Ray.

4. FROST/NIXON –

In 1977, three years after the Watergate scandal that ended his presidency, Richard Nixon (Frank Langella) selects British TV personality David Frost (Michael Sheen) to conduct a one-on-one, exclusive interview. Though Nixon believes it will be easy to mislead Frost, and the latter's own team doubts that he can stand up to the former president, what actually unfolds is an unexpectedly candid and revealing interview before the court of public opinion.
Director: Ron Howard
Character to watch: Michael Sheen as David Frost.5. 21 –

Ben Campbell (Jim Sturgess), a brilliant student at Massachusetts Institute of Technology, needs some quick cash to pay his tuition bills. He joins a group of students who, under the leadership of unorthodox professor Mickey Rosa (Kevin Spacey), use their math skills to win big in Las Vegas. Seduced by a beautiful teammate (Kate Bosworth) and loads of money, Ben learns that the stakes are higher than he ever imagined when he crosses paths with casino enforcer Cole Williams (Laurence Fishburne).
Director: Robert Luketic
Character to watch: Kevin Spacey as Micky Rosa.
6. THE DARK KNIGHT –

When Batman, Gordon and Harvey Dent launch an assault on the mob, they let the clown out of the box, the Joker, bent on turning Gotham on itself and bringing any heroes down to his level. With the help of allies Lt. Jim Gordon (Gary Oldman) and DA Harvey Dent (Aaron Eckhart), Batman (Christian Bale) has been able to keep a tight lid on crime in Gotham City. But when a vile young criminal calling himself the Joker (Heath Ledger) suddenly throws the town into chaos, the caped Crusader begins to tread a fine line between heroism and vigilantism.
Director: Christopher Nolan
Character to watch: Heath Ledger as The Joker.
7. THE MIDNIGHT MEAT TRAIN
The Midnight Meat Train is a horror film based on Clive Barker's 1984 short story of the same name. Struggling photographer Leon Kauffman's obsessive pursuit of dark subject matter leads him into the path of a serial killer, Mahogany, the subway murderer who stalks late-night commuters — ultimately butchering them in the most gruesome ways imaginable.
Director: Ryuhei Kitamura
Character to watch: Bradley Cooper as Leon Kauffman.
8. THE WRESTLER –

A faded professional wrestler must retire, but finds his quest for a new life outside the ring a dispiriting struggle. Aging wrestler Randy "The Ram" Robinson (Mickey Rourke) is long past his prime but still ready and rarin' to go on the pro-wrestling circuit. After a particularly brutal beating, however, Randy hangs up his tights, pursues a serious relationship with a long-in-the-tooth stripper (Marisa Tomei), and tries to reconnect with his estranged daughter (Evan Rachel Wood). But he can't resist the lure of the ring and readies himself for a comeback.
Director: Darren Aronofsky
Character to watch: Mickey Rourke as Randy 'The Ram' Robinson.
9. HAPPY-GO-LUCKY –

Teacher Poppy Cross (Sally Hawkins) is an eternal optimist who lives with her more cynical friend Zoe (Alexis Zegerman). Deciding she wants to learn to drive, she starts taking lessons from Scott (Eddie Marsan), a tense and downbeat instructor who believes Poppy's levity reflects a lack of seriousness. Although they clash, Poppy is not deterred from her goal. Meanwhile, she starts dating Tim, a social worker who came to her school to help a child.
Director: Mike Leigh
Character to watch: Sally Hawkins as Poppy.10. NO COUNTRY FOR OLD MEN –

When a man stumbles on a bloody crime scene, a pickup truck loaded with heroin, and two million dollars in irresistible cash, his decision to take the money sets off an unstoppable chain reaction of violence. Not even west Texas law can contain it. Based on the novel by Pulitzer Prize-winning author Cormac McCarthy, and featuring an acclaimed cast led by Tommy Lee Jones, this gritty game of cat and mouse will take you to the edge of your seat and beyond right up to its heart-stopping final act.
Directors: Ethan Coen, Joel Coen
Character to watch: Josh Brolin as Llewelyn Moss.