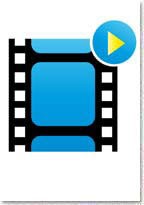 1. The Kids Are All Right –
Nic (Annette Bening) and Jules (Julianne Moore) are a married lesbian couple living in California. They have each given birth to a child using the same sperm donor. Nic is an obstetrician, and Jules is a housewife who is starting up a landscape design business. The younger child Laser (Josh Hutcherson) wants to find his sperm donor but has to be 18 to do so. He begs his 18-year-old sister Joni (Mia Wasikowska) to contact the sperm bank and determines that Paul (Mark Ruffalo) is the donor.
Director: Lisa Cholodenko
Character to watch: Mark Ruffalo as Paul.
2. WINTER'S BONE –

The story of Ree, a teenager trying to track down her wayward father among a network of similarly wayward (and criminal) relatives, seems like the kind of indie that gets acclaim at festivals and is quickly forgotten. But 'Winter's Bone' is a far better, far weightier film than that. Filmed on location in the Ozarks, the film evokes not just a place and a way of life but a fierce sense of loyalty, desperation and pride. John Hawkes as Ree's uncle is explosive with menace and pain — and Jennifer Lawrence as the headstrong Ree, who comes of age in ways most people will never (thank God) have to undergo, is a revelation, giving us what is certainly one of the best performances and strongest female
Director: Debra Granik
Character to watch: Jennifer Lawrence as Ree Dolly.
3. INCEPTION –

Does the totem keep spinning? Does it matter? Whether or not Christopher Nolan's visually stunning sci-fi mind-bender about a team of "extractors" — corporate spies who have developed a technique for stealing information from people's dreams — hired for a risky mission all adds up is secondary to the thrill of tagging along with Leonardo DiCaprio and pals on their wildly inventive ride through the subconscious mind.
Director: Christopher Nolan
Character to watch: Leonardo DiCaprio as Cobb.
4. THE TOWN –

Doug MacRay (Ben Affleck) leads a band of ruthless bank robbers and has no real attachments except for James (Jeremy Renner), who — despite his dangerous temper — is like a brother. Everything changes for Doug when James briefly takes a hostage, bank employee Claire Keesey. Learning that she lives in the gang's neighborhood, Doug seeks her out to discover what she knows, and he falls in love. As the romance deepens, he wants out of his criminal life, but that could threaten Claire.
Director: Ben Affleck
Character to watch: Jeremy Renner as James Coughlin.
5. 127 HOURS –

While exploring a remote canyon in Utah, mountaineer and adventurer Aron Ralston (James Franco) becomes trapped when a boulder falls on his arm. Over the next five days, Ralston examines his life and considers his options, leading him to an agonizing choice: to amputate his arm so that he can extricate himself and try to make his way back to civilization or remain pinned to the canyon wall and likely die. Based on Ralston's book, "Between a Rock and a Hard Place."
Director: Danny Boyle
Character to watch: James Franco as Aron Ralston.
6. BLACK SWAN –

Natalie Portman's performance as Nina Sayers will tie your stomach in knots in this suspense-filled thriller, about a ballerina forced to draw out her evil, seductive side in order to deliver the perfect lead performance in 'Swan Lake.' As her dark side struggles to take control, Nina's grip on reality begins to fall apart, threatening the most important role of her life. If you haven't seen it already, be prepared to talk about it the next day.
Director: Darren Aronofsky
Character to watch: Natalie Portman as Nina Sayers.
7. THE SOCIAL NETWORK –

In 2003, Harvard University student Mark Zuckerberg is rejected by his girlfriend Erica Albright. He then returns to his dorm drunk and writes a negative blog entry about her. This inspires him to create an on-campus website called Facemash. which allows users to rate the attractiveness of female students using photographs pilfered from various university systems. Mark receives six months of academic probation after traffic to the site crashes parts of Harvard's network. Facemash's popularity and the fact that Mark created it in one night while drunk brings him to the attention of Cameron and Tyler Winklevoss (both portrayed by Armie Hammer) and their business partner Divya Narendra (Max Minghella).
Director: David Fincher
Character to watch: Jesse Eisenberg as Mark Zuckerberg.
8. ALL GOOD THINGS –

Heir to a real-estate dynasty, David Marks (Ryan Gosling) lives in the shadow of his father, Sanford (Frank Langella). He takes a chance at true love when he meets Katie (Kirsten Dunst), a woman of modest origins who sees David's real worth as a person, not just his family's wealth. David and Katie marry and plan to build a life together, but their once-loving relationship deteriorates after David gives in to his father's demand that he work in the family business.
Director: Andrew Jarecki
Character to watch: Ryan Gosling as David Marks.
9. TRUE GRIT –

After an outlaw named Tom Chaney (Josh Brolin) murders her father, feisty 14-year-old farm girl Mattie Ross (Hailee Steinfeld) hires Rooster Cogburn (Jeff Bridges), a boozy, trigger-happy lawman, to help her find Chaney and avenge her father. The bickering duo are not alone in their quest, for a Texas Ranger named LaBoeuf (Matt Damon) is also tracking Chaney for reasons of his own. Together the unlikely trio ventures into hostile territory to dispense some Old West justice.
Directors: The Coen brothers, Ethan Coen and Joel Coen
Character to watch: Hailee Steinfeld as Mattie Ross.
10. THE FIGHTER –

Micky Ward (Mark Wahlberg) is an American welterweight boxer from Lowell, Massachusetts. Managed by his mother, Alice Ward (Melissa Leo), and trained by his older half-brother, Dicky Eklund (Christian Bale), Micky has not had a particularly successful career: He's become a "stepping stone" for other boxers to defeat on their way up. Complicating matters, Dicky, a former boxer whose peak of success was knocking Sugar Ray Leonard down in an HBO televised match, has fallen apart since then, becoming addicted to crack cocaine. He is now being filmed for an HBO documentary he believes to be about his "comeback".
Director: David O'Russell
Character to watch: Christian Bale as Dickie Eklund.