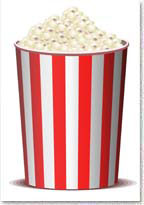 1. Beasts of the Southern Wild –

Beasts of the Southern Wild is a fantasy drama film directed by Benh Zeitlin and written by Zeitlin and Lucy Alibar from Alibar's one-act play Juicy and Delicious. Faced with her hot-tempered father's fading health and flooding in her ramshackled bayou community, a six-year-old girl struggles to be survive.
Character to watch: Quvenzhané Wallis as Hushpuppy.
Director: Benh Zeitlin
2. THE BEST EXOTIC MARIGOLD HOTEL –

The Best Exotic Marigold Hotel follows a group of British retirees who decide to outsource their retirement to less expensive and seemingly exotic India. Enticed by advertisements for the newly restored Marigold Hotel and bolstered with visions of a life of leisure, they arrive to find the palace a shell of its former self. Though the new environment is less luxurious than imagined, they are forever transformed by their shared experiences, discovering that life and love can begin again when you let go of the past.
Character to watch: Judi Dench as Evelyn Greenslade.
Director: John Madden
3. HOPE SPRINGS –

Although they are a devoted couple, empty nesters Kay and Arnold Soames (Meryl Streep and Tommy Lee Jones) need some help to put ignite the passion in their marriage. They have slept in separate rooms for years, giving up any physical affection. One day Kay (who works as a sales person at Coldwater Creek employee) tells Arnold (a partner in an Omaha accounting firm) she has paid for them to undergo a week of intense marriage counseling with Dr. Bernie Feld (Steve Carell) in a coastal resort town in Maine.
Character to watch: Tommy Lee Jones as Arnold Soames.
Director: David Frankel
4. ARGO –

On Nov. 4, 1979, militants storm the U.S. embassy in Tehran, Iran, taking 66 American hostages. Amid the chaos, six Americans manage to slip away and find refuge with the Canadian ambassador. Knowing that it's just a matter of time before the refugees are found and likely executed, the U.S. government calls on extractor Tony Mendez (Ben Affleck) to rescue them. Mendez's plan is to pose as a Hollywood producer scouting locations in Iran and train the refugees to act as his "film" crew.
Director: Ben Affleck
Character to watch: Ben Affleck as Tony Mendez.
5. LINCOLN –

Director: Steven Spielberg
Steven Spielberg directs Daniel Day-Lewis in Lincoln, a revealing drama that focuses on the 16th President's tumultuous final months in office. In a nation divided by war and the strong winds of change, Lincoln pursues a course of action designed to end the war, unite the country and abolish slavery. With the moral courage and fierce determination to succeed, his choices during this critical moment will change the fate of generations to come.
Character to watch: Daniel Day-Lewis in Lincoln.
6. CLOUD ATLAS –

Actors (Tom Hanks, Halle Berry, Jim Broadbent) take on multiple roles in an epic that spans five centuries. An attorney harbors a fleeing slave on a voyage from the Pacific Islands in 1849; a poor composer in pre-World War II Britain struggles to finish his magnum opus before a past act catches up with him; a genetically engineered worker in 2144 feels the forbidden stirring of human consciousness — and so on. As souls are born and reborn, they renew their bonds to one another throughout time.
Directors: Tom Tykwer, Andy Wachowski, Lana Wachowski
Character to watch: Tom Hanks as Dermot Hoggins.
7. THE SESSIONS –

Though a childhood bout with polio left him dependent on an iron lung, Mark O'Brien (John Hawkes) maintains a career as a journalist and poet. A writing assignment dealing with sex and the disabled piques Mark's curiosity, and he decides to investigate the possibility of experiencing sex himself. When his overtures toward a caregiver (Annika Marks) scare her away, he books an appointment with sex surrogate Cheryl Cohen Green (Helen Hunt) to lose his virginity.
Director: Ben Lewin
Character to watch: Helen Hunt as Cheryl.
8. LIFE OF PI –

After deciding to sell their zoo in India and move to Canada, Santosh and Gita Patel board a freighter with their sons and a few remaining animals. Tragedy strikes when a terrible storm sinks the ship, leaving the Patels' teenage son, Pi (Suraj Sharma), as the only human survivor. However, Pi is not alone; a fearsome Bengal tiger has also found refuge aboard the lifeboat. As days turn into weeks and weeks drag into months, Pi and the tiger must learn to trust each other if both are to survive.
Director: Ang Lee
Character to watch: Suraj Sharma as Pi Patel.
9. FLIGHT –

Commercial airline pilot Whip Whitaker (Denzel Washington) has a problem with drugs and alcohol, though so far he's managed to complete his flights safely. His luck runs out when a disastrous mechanical malfunction sends his plane hurtling toward the ground. Whip pulls off a miraculous crash-landing that results in only six lives lost. Shaken to the core, Whip vows to get sober — but when the crash investigation exposes his addiction, he finds himself in an even worse situation.
Director: Robert Zemeckis
Character to watch: Denzel Washington as Whip Whitaker.
10. ZERO DARK THIRTY –

Zero Dark Thirty is a American
historical drama film directed by Kathryn Bigelow and written by Mark Boal. Billed as "the story of history's greatest manhunt for the world's most dangerous man," the film is a dramatization of the United States operation that found and killed Osama bin Laden, leader of al-Qaeda. Maya (Jessica Chastain), a young CIA officer, has spent her entire brief career since graduating from high school focused solely on gathering intelligence related to Osama bin Laden, leader of al-Qaeda.
Director: Kathryn BigelowCharacter to watch: Jessica Chastain as Maya.