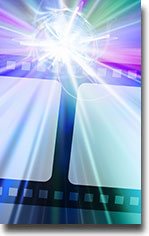 1. The Witch –

In 1630 New England, panic and despair envelops a farmer (Ralph Ineson), his wife (Kate Dickie) and four of their children when youngest son Samuel suddenly vanishes. The family blames Thomasin (Anya Taylor-Joy), the oldest daughter who was watching the boy at the time of his disappearance. With suspicion and paranoia mounting, twin siblings Mercy (Ellie Grainger) and Jonas (Lucas Dawson) suspect Thomasin of witchcraft, testing the clan's faith, loyalty and love to one another.
Director: Robert Eggers
Character to watch: Anya Taylor-Joy as Thomasin.
2. 45 Years –

As their 45th wedding anniversary approaches, a woman (Charlotte Rampling) learns that her husband (Tom Courtenay) was once engaged to someone else. As the film opens, there is just one week until Kate Mercer's forty-fifth wedding anniversary and the planning for the party is going well. But then a letter arrives for her husband. The body of his first love has been discovered, frozen and preserved in the icy glaciers of the Swiss Alps. By the time the party is upon them, five days later, there may not be a marriage left to celebrate.
Director:  Andrew Haigh
Character to watch: Charlotte Rampling as Kate Mercer.
3. 10 Cloverfield Lane –

After surviving a car accident, Michelle Burke (Mary Elizabeth Winstead) wakes up in an underground cellar, where most of the film takes place. She fears she has been abducted by a survivalist named Howard Stambler (John Goodman) who tells her he saved her life, and that a worldwide chemical attack has left Earth's surface uninhabitable. Stambler is a fanatical doomsday prepper, and much of his missives read like the paranoid ramblings of an overly-concerned father. Uncertain what to believe, Burke decides she must escape, no matter what dangers she may face outside.
Director: Dan Trachtenberg
Character to watch: Mary Elizabeth Winstead as Michelle Burke.
4. Cafe Society –

Woody Allen's latest European-styled film actually takes place in Hollywood and New York City. Playing the role he usually writes for himself is Steve Carell and Jesse Eisenberg. Carell plays Hollywood super-agent, Phil Sterns. No, he doesn't have any superpowers but he knows everybody in town and is a big deal. He gets a call from his sister Rose (Jeannie Berlin) who asks him to get a job for her son and Phil's nephew, Bobby (Eisenberg) who needs a change from his dad's (Ken Stott) jewelry business.
Director: Woody Allen
Character to watch: Ryan Reynolds as Bill Pope.
5. Risen –

Roman military tribune Clavius (Joseph Fiennes) remains set in his ways after serving 25 years in the army. He arrives at a crossroad when he's tasked to investigate the mystery of what happened to Jesus (Cliff Curtis) following the Crucifixion. Accompanied by trusted aide Lucius (Tom Felton), his quest to disprove rumors of a risen Messiah makes him question his own beliefs and spirituality. As his journey takes him to places never dreamed of, Clavius discovers the truth that he's been seeking.vThe first forty days after the Resurrection of Jesus Christ is told through the eyes of an agnostic Roman Centurion charged by Pontius Pilate to investigate rumors of a risen Jewish Messiah and locate the missing deceased body of Jesus of Nazareth in order to subdue an imminent uprising in Jerusalem.
Director: Kevin Reynolds
Character to watch: Joseph Fiennes as Clavius.
6. Room –

Room tells the extraordinary story of Jack (Jacob Tremblay), a spirited 5-year-old who is looked after by his loving and devoted mother (Brie Larson). Like any good mother, Ma dedicates herself to keeping Jack happy and safe, nurturing him with warmth and love and doing typical things like playing games and telling stories. Their life, however, is anything but typical–they are trapped–confined to a windowless, 10-by-10-foot space that Ma has euphemistically named Room. Ma has created a whole universe for Jack within Room, and she will stop at nothing to ensure that, even in this treacherous environment, Jack is able to live a complete and fulfilling life. But as Jack's curiosity about their situation grows, and Ma's resilience reaches its breaking point, they enact a risky plan to escape, ultimately bringing them face-to-face with what may turn out to be the scariest thing yet: the real world.
Director:
Lenny Abrahamson
Character to watch: Brie Larson as Ma.
7. Hail, Caesar! –

In the early 1950s, Eddie Mannix (Josh Brolin) is busy at work trying to solve all the problems of the actors and filmmakers at Capitol Pictures. His latest assignments involve a disgruntled director, a singing cowboy (Alden Ehrenreich), a beautiful swimmer (Scarlett Johansson) and a handsome dancer (Channing Tatum). As if all this wasn't enough, Mannix faces his biggest challenge when Baird Whitlock (George Clooney) gets kidnapped while in costume for the swords-and-sandals epic Hail, Caesar! If the studio doesn't pay $100,000, it's the end of the line for the movie star.
Director: Joel and Ethan Coen
Character to watch: Josh Brolin as Eddie Mannix.
8. Miracles From Heaven –

Anna Beam (Kylie Rogers) lives with a rare, incurable disorder that leaves her unable to digest food. Despite the dire diagnosis, devoted mom Christy (Jennifer Garner) relentlessly searches for a way to save her beloved daughter. Everything changes in an instant when Anna tells an amazing story of a visit to heaven after surviving a headlong tumble into a tree. Her family and doctors become even more baffled when the young girl begins to show signs of recovering from her fatal condition.
Director: Patricia Riggen
Character to watch: Jennifer Garner as Christy Beam.
9. Don't Breathe –

Rocky (Jane Levy), Alex and Money are three Detroit thieves who get their kicks by breaking into the houses of wealthy people. Money gets word about a blind veteran who won a major cash settlement following the death of his only child. Figuring he's an easy target, the trio invades the man's secluded home in an abandoned neighborhood. Finding themselves trapped inside, the young intruders must fight for their lives after making a shocking discovery about their supposedly helpless victim.
Director: Fede Alvarez
Character to watch: Jane Levy as Rocky.
10. Hell or High Water –

Saving the best for last. Hell or High Water brings the story of two brothers, Toby and Tanner. As the movie opens, we see them rob two Texas Midlands Bank branches in rapid succession. It's only later that we learn why. After the second heist, the Texas Rangers are informed, and Marcus, who is going to retire in three weeks, wants to do one final case before going off into the sunset. At this point, we are 10 min. into the movie, but to tell you more of the plot would spoil your viewing experience, you'll just have to see for yourself how it all plays out.
Director: David Mackenzie
Character to watch: Jeff Bridges as Marcus Hamilton.