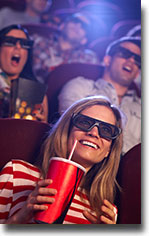 Addiction is the continued use of a mood altering substance or behavior despite adverse consequences, or a neurological impairment leading to such behaviors. Addictions can include, but are not limited to, drug abuse, exercise addiction, sexual addiction and gambling. Classic hallmarks of addiction include impaired control over substances or behavior, preoccupation with substance or behavior, continued use despite consequences, and denial.
Most people are more familiar with substance abuse addiction which involve alcohol or drug abuse. There are also behavioral addictions, which are a form of addiction that involves a compulsion to engage in a rewarding non-drug-related behavior – sometimes called a natural reward – despite any negative consequences to the person's physical, mental, social or financial well-being.
Signs and Symptoms of Addiction
Although different addictions have different physical and emotional effects, the symptoms of all addictions are similar. If you recognize yourself or a loved in the following signs and symptoms of substance abuse and addiction, consider talking to someone about the problem.
Loss of Control: Drinking or drugging more than a person wants to, for longer than they intended, or despite telling themselves that they wouldn't do it this time.
Neglecting Other Activities: Spending less time on activities that used to be important (hanging out with family and friends, exercising, pursuing hobbies or other interests) because of the use of alcohol or drugs; drop in attendance and performance at work or school.
Risk Taking: More likely to take serious risks in order to obtain one's drug of choice.
Relationship Issues: People struggling with addiction are known to act out against those closest to them, particularly if someone is attempting to address their substance problems; complaints from co-workers, supervisors, teachers or classmates.
Secrecy: Going out of one's way to hide the amount of drugs or alcohol consumed or one's activities when drinking or drugging; unexplained injuries or accidents.
Changing Appearance: Serious changes or deterioration in hygiene or physical appearance – lack of showering, slovenly appearance, unclean clothes.
Family History: A family history of addiction can dramatically increase one's predisposition to substance abuse.
Tolerance: Over time, a person's body adapts to a substance to the point that they need more and more of it in order to have the same reaction.
Withdrawal: As the effect of the alcohol or drugs wear off the person may experience symptoms such as: anxiety or jumpiness; shakiness or trembling; sweating, nausea and vomiting, insomnia, depression, irritability, fatigue or loss of appetite and headaches.
Continued Use Despite Negative Consequences: Even though it is causing problems (on the job, in relationships, for one's health), a person continues drinking and drugging.
Films With Characters With Addiction
There have been a number of movies have had characters who portrayed various addictions. The following films contain a character with an addiction that depicts the condition in a realistic manner. Each film also provides a foundation for a good Cinema Therapy experience due to directorial style, character development, casting, and production quality. New releases will be added to the list below so return if this topic is of interest to you.
Yellow Contraband (1928)
The Man with the Golden Arm (1955)
Bigger Than Life (1956)
Monkey on My Back (1957)
The Days of Wine and Roses (1962)
The Connection (1962)
Long Day's Journey Into Night (1962)
Sweet Bird Of Youth (1962)
More (1969)
The Panic in Needle Park (1971)
McCabe & Mrs. Miller (1971)
Dusty and Sweets McGee (1971)
Lenny (1974)
The Man Who Fell to Earth (1976)
Who'll Stop The Rain (1978)
The Rose (1979)
All That Jazz (1979)
Altered States (1980)
Prince of the City (1981)
Christiane F. (1981)
Pink Floyd The Wall (1982)
Scarface (1983)
Tender Mercies (1983)
Breakfast Club (1985)
St. Elmo's Fire (1985)
Color Purple (1985)
Blue Velvet (1986)
Sid and Nancy (1986)
Ironweed (1987)
Barfly (1987)
Less Than Zero (1987)
Boost (1988)
Bright Lights, Big City (1988)
Bird (1988)
Clean and Sober (1988)
Drugstore Cowboy (1989)
My Name is Bill W. (1989)
Call Me Anna (1990)
Goodfellas (1990)
Jungle Fever (1991)
The Doors (1991)
Naked Lunch (1991)
Where the Day Takes You (1991)
Rush (1991)
Reservoir Dogs (1992)
True Romance (1993)
What's Love Got To Do With It (1993)
Crumb (1994)
Ed Wood (1994)
Once Were Warriors (1994)
When a Man Loves a Woman (1994)
Bad Boys (1995)
Basketball Diaries (1995)
Leaving Las Vegas (1995)
Drunks (1995)
Casino (1995)
Nico Icon (1995)
Basquiat (1996)
Trainspotting (1996)
The People vs. Larry Flynt (1996)
Dream With The Fishes (1997)
Boogie Nights (1997)
The Ice Storm (1997)
L.A. Confidential (1997)
Nil by Mouth (1997)
Another Day in Paradise (1998)
Fear and Loathing in Las Vegas (1998)
Jesus' Son (1999)
Magnolia (1999)
28 Days (2000)
Requiem for a Dream (2000)
Traffic (2000)
Piñero (2001)
Prozac Nation (2001)
Blow (2001)
Quitting (2001)
The Salton Sea (2002)
After the Life (2002)
City of God (2002)
Spun (2002)
Pure (2002)
Narc (2002)
Wonderland (2003)
Thirteen (2003)
Down to the Bone (2004)
Ray (2004)
On the Outs (2004)
Closer (2004)
Walk the Line (2005)
Last Days (2005)
Stoned (2005)
Half Nelson (2006)
A Scanner Darkly (2006)
Cocaine Angel (2006)
Candy (2006)
Crazy Heart (2009)
Street Days (2010)
Irvine Welsh's Ecstasy (2011)
Dredd (2012)
Bill W. (2012)
Click here to learn more about Addiction and Substance Abuse Disorders