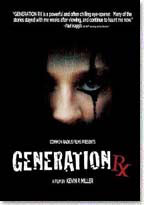 Attention deficit hyperactivity disorder (ADHD) is a problem with inattentiveness, over-activity, impulsivity, or a combination. For these problems to be diagnosed as ADHD, they must be out of the normal range for a child's age and development. Many adults are also diagnosed with ADHD .
People with ADHD usually experience problems in two or more areas of  life: home, work, school, and social relationships. For both adults and children, symptoms  must have persisted for at least 6 months in order for a diagnosis of ADHD to be given.
Some of these symptoms need to have been present as a child, at 12 years old or younger. The symptoms also must exist in at least two separate settings (for example, at school and at home). The symptoms should be creating significant impairment in social, academic or occupational functioning or relationships.
Signs and Symptoms of ADHD
There are three groups of symptoms:
Inattention
Hyperactivity
Impulsivity
Inattention Symptoms
You might not notice symptoms on inattention in a child who has problems in school. In adults, it may be easier to notice at work or in social situations, especially relationships. The person might procrastinate, not complete tasks like homework or chores, or frequently move from one uncompleted activity to another. Other symptoms could include:
Disorganization
Lack focus
Have a hard time paying attention to details and a tendency to make careless mistakes. Their work might be messy and seem careless.
Have trouble staying on topic while talking, not listening to others, and not following social rules
Be forgetful about daily activities
Be easily distracted by things like trivial noises or events that are usually ignored by others.
Hyperactivity Symptoms
Symptoms of hyperactivity usually vary with age and are most noticeable in preschoolers. Symptoms of hyperactivity can include:
Fidget and squirm when seated.
Get up frequently to walk or run around.
Run or climb a lot when it's not appropriate. In adults this may seem like restlessness.
Have trouble playing quietly or doing quiet hobbies
Always be "on the go"
Talk excessively
Impulsivity Symptoms
Individuals with impulsive tendencies can be reckless and appear impatient, and are often disinhibited in social situations. They may find it difficult to wait their turn, intruding on or interrupting others' activities or blurting out answers to a question before it has been completed. Symptoms of impulsivity include:
Impatience
Having a hard time waiting to talk or react
Have a hard time waiting for their turn
Blurt out answers before someone finishes asking them a question
Frequently interrupt or intrude on others. This often happens so much that it causes problems in social or work settings.
Start conversations at inappropriate times.
Attention Deficit Hyperactivity Disorder (ADHD) in Film
There are a number of movies featuring characters with ADHD. The condition is also known as attention deficit disorder (ADD), though this is considered an outdated term. The American Psychiatric Association released the Diagnostic and Statistical Manual of Mental Disorders, Fifth Edition (DSM-5) in May 2013. The DSM-5 changed the criteria necessary to diagnose someone with ADHD (this post has been updated!).
The following films contain a character with ADHD that depicts the condition in a realistic manner. Each film also provides a foundation for a good Cinema Therapy experience due to directorial style, character development, casting, and production quality. New releases will be added to this article so return if this topic is of interest to you.
National Lampoon's Animal House (1978)
Groundhog Day (1993)
Losing Isaiah (1995)
Lunar Girl (2001)
Garden State (2004)
Thumbsucker (2005)
Pushing Tin (1999)
Erin Brockovich (2000)
Good Morning Vietnam (1988)
Jerry Maguire (1996)
Charlie Bartlett (2007)
Generation RX (2008)
Click here to order Generation Rx (the movie pictured above) at Amazon