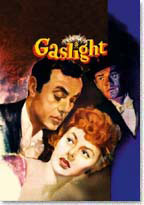 Antisocial personality disorder is a mental health condition in which a person has a long-term pattern of manipulating, exploiting, or violating the rights of others. Those with antisocial personality disorder tend to antagonize, manipulate or treat others either harshly or with callous indifference. This behavior is often criminal.
Although considered a lifelong disorder, some symptoms — particularly destructive and criminal behavior and the use of alcohol or drugs — may decrease over time, but it's not clear whether this decrease is a result of aging or an increased awareness of the consequences of antisocial behavior.
Symptoms of Antisocial Personality Disorder
Antisocial personality disorder symptoms may begin in childhood and are fully evident for most people during their 20s and 30s. In children, cruelty to animals, bullying behavior, impulsivity or explosions of anger, social isolation, and poor school performance may be, in some cases, early signs of the disorder. Antisocial personality disorder signs and symptoms may include:
Disregard for right and wrong
Persistent lying or deceit to exploit others
Using charm or wit to manipulate others for personal gain or for sheer personal pleasure
Intense egocentrism, sense of superiority and exhibitionism
Recurring difficulties with the law
Repeatedly violating the rights of others by the use of intimidation, dishonesty and misrepresentation
Child abuse or neglect
Hostility, significant irritability, agitation, impulsiveness, aggression or violence
Lack of empathy for others and lack of remorse about harming others
Unnecessary risk-taking or dangerous behaviors
Poor or abusive relationships
Irresponsible work behavior
Failure to learn from the negative consequences of behavior
Movies With Antisocial Personality Disorder
There have been many movies have had characters with antisocial personality disorder. The following films contain a character with antisocial personality disorder that depicts the condition in a realistic manner. Each film also provides a foundation for a good Cinema Therapy experience due to directorial style, character development, casting, and production quality. New releases will be added to the list below so return if this topic is of interest to you.
Gaslight (1944)
Brighton Rock (1947)
Lolita (1962)
The Italian Job (1969)
A Clockwork Orange (1971)
Get Carter (1971)
Paper Moon (1973)
Themroc (1973)
Black Christmas (1974)
One Flew Over the Cuckoo's Nest (1975)
Scum (1979)
48 Hrs. (1982)
A Killer in the Family (1983)
The Burning Bed (1984)
A Fish Called Wanda (1988)
Dirty Rotten Scoundrels (1988)
Small Sacrifices (1989)
Goodfellas (1990)
The Krays (1990)
Beauty and the Beast (1991)
Basic Instinct (1992)
The Hand That Rocks the Cradle (1992)
Carlito's Way (1993)
Speed (1994)
Escape from Terror: The Teresa Stamper Story (1995)
Fargo  (1996)
Fear (1996)
Freeway (1996)
Raja Hindustani (1996)
Scream (1996)
Lolita (1997)
In the Company of Men (1997)
Lock, Stock and Two Smoking Barrels (1998)
Wild Things (1998)
Clay Pigeons (1998)
Girl, Interrupted (1999)
Cruel Intentions (1999)
The Talented Mr. Ripley  (1999)
American Psycho (2000)
Sexy Beast (2000)
Training Day (2001)
Irreversible (2002)
Adam and Paul (2004)
The Butterfly Effect (2004)
The Business (2005)
Black Christmas (2006)
Bigga than Ben (2008)
The Dark Knight (2008)
Dorian Gray (2009)
An Education (2009)
Orphan (2009)
Tony (2009)
Brighton Rock (2010)
The Girl with the Dragon Tattoo (2011)
We Need to Talk About Kevin (2011)
Click here to Gaslight (order the movie pictured above) at Amazon