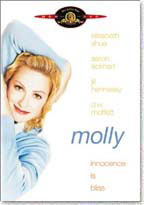 Autism Spectrum Disorders are disorders that fall on the autism spectrum or autistic spectrum. They describe a range of conditions called pervasive developmental disorders, which include autism, Asperger syndrome, pervasive developmental disorder not otherwise specified (PDD-NOS), childhood disintegrative disorder, and Rett syndrome, although usually only the first three conditions are considered part of the autism spectrum.
Autism is a spectrum disorder, meaning that there is a wide degree of variation in the way it affects people. Every person on the autism spectrum has unique abilities, symptoms, and challenges.
When people use the term autism, it can mean one of two things. They may actually be referring to autistic disorder, or classical autism. But autism is often used in a more general sense to refer to all autism spectrum disorders. So if someone is talking about autism, don't assume that he or she is does not mean autism spectrum disorder. If you're unsure what is meant, don't be afraid to ask.
Symptoms of Autism Spectrum Disorder
Autism is not a single disorder, but a spectrum of closely related disorders with a shared core of symptoms. Every individual on the autism spectrum has problems to some degree with social skills, empathy, communication, and flexible behavior. But the level of disability and the combination of symptoms varies tremendously from person to person. The following are the types of autism spectrum disorders.
The autism spectrum disorders belong to an "umbrella" category of five childhood-onset conditions known as pervasive developmental disorders (PDD). Some autism specialists use the terms pervasive developmental disorder and autism spectrum disorder interchangeably. However, when most people talk about the autism spectrum disorders, they are referring to the three most common PDDs:
Autism
Asperger's Syndrome
Pervasive Developmental Disorder – Not Otherwise Specified (PDD-NOS)
Childhood disintegrative disorder and Rett Syndrome are the other pervasive developmental disorders. Because both are extremely rare genetic diseases, they are usually considered to be separate medical conditions that don't truly belong on the autism spectrum.
Films With Autism Spectrum Disorders
There have been numerous movies that have had characters who portrayed autism spectrum disorders. The following films contain a character with autism spectrum disorders that depicts the condition in a realistic manner. Each film also provides a foundation for a good Cinema Therapy experience due to directorial style, character development, casting, and production quality. New releases will be added to the list below so return if this topic is of interest to you.
Together Brothers (1974)
The Boy Who Could Fly (1986)
Rain Man (1988)
House of Cards (1993)
What's Eating Gilbert Grape (1993)
Cube (1997)
Mercury Rising (1998)
Molly (1999)
Bless the Child (2000)
Elling (2001)
Miracle Run (2004)
Marathon (2005)
Mozart and the Whale (2005)
Snow Cake (2006)
Ben X (2007)
The Black Balloon (2008)
The Daisy Chain (2008)
Dark Floors (2008)
Adam (2009)
Alexander the Great (2010)
Dear John (2010)
My Name Is Khan (2010)
Ocean Heaven (2010)
Temple Grandin (2010)
Exodus Fall (2011)
Fly Away (2011)
NightLights (2012)