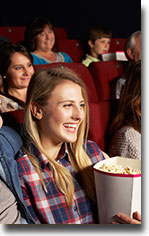 Bipolar disorder is a condition in which people go back and forth between periods of a very good or irritable mood and depression. The "mood swings" between mania and depression can be very quick.  We all have our ups and downs, but with bipolar disorder, these peaks and valleys are more severe.
Bipolar disorder (also known as manic depression) causes serious shifts in mood, energy, thinking, and behavior—from the highs of mania on one extreme, to the lows of depression on the other. More than just a fleeting good or bad mood, the cycles of bipolar disorder last for days, weeks, or months. And unlike ordinary mood swings, the mood changes of bipolar disorder are so intense that they interfere with your ability to function.
During a manic episode, a person might impulsively quit a job, charge up huge amounts on credit cards, or feel rested after sleeping two hours. During a depressive episode, the same person might be too tired to get out of bed, and full of self-loathing and hopelessness over being unemployed and in debt.
The causes of bipolar disorder aren't completely understood, but it often appears to be hereditary. The first manic or depressive episode of bipolar disorder usually occurs in the teenage years or early adulthood. The symptoms can be subtle and confusing; many people with bipolar disorder are overlooked or misdiagnosed—resulting in unnecessary suffering. But with proper treatment and support, you can lead a rich and fulfilling life.
Signs and Symptoms of Bipolar Disorder
Bipolar disorder can look very different in different people. The symptoms vary widely in their pattern, severity, and frequency. Some people are more prone to either mania or depression, while others alternate equally between the two types of episodes. Some have frequent mood disruptions, while others experience only a few over a lifetime. There are four types of mood episodes in bipolar disorder: mania, hypomania, depression, and mixed episodes. Each type of bipolar disorder mood episode has a unique set of symptoms.
Bipolar Disorder in Film
There have been a number of movies have had characters who portrayed bipolar disorder. The following films contain a character with bipolar disorder that depicts the condition in a realistic manner. Each film also provides a foundation for a good Cinema Therapy experience due to directorial style, character development, casting, and production quality. New releases will be added to this list so return if this topic is of interest to you.
Splendor in the Grass (1961)
A Woman Under the Influence (1974)
Mommie Dearest (1981)
Sophie's Choice (1982)
Call Me Anna (1990)
Misery (1990)
Vincent & Theo (1990)
Mr. Jones (1993)
The Hours (2002)
Sylvia (2003)
Michael Clayton (2007)
Observe and Report (2009)
The Informant! (2009)
The Roommate (2011)
Silver Linings Playbook (2012)