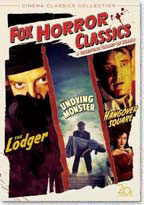 Dissociative disorders are conditions that involve disruptions or breakdowns of memory, awareness, identity, or perception. People with dissociative disorders use dissociation, a defense mechanism, pathologically and involuntarily. Dissociative disorders are thought to primarily be caused by psychological trauma.
Dissociative disorders are so-called because they are marked by a dissociation from or interruption of a person's fundamental aspects of waking consciousness, such as one's personal identity or personal history. The dissociative disorders listed in the American Psychiatric Association's DSM-5 are as follows:
Dissociative identity disorder (formerly multiple personality disorder): the alternation of two or more distinct personality states with impaired recall among personality states. In extreme cases, the host personality is unaware of the other, alternating personalities; however, the alternate personalities are aware of all the existing personalities. This category now includes the old derealization disorder category.
Dissociative amnesia (formerly psychogenic amnesia): the temporary loss of recall memory, specifically episodic memory, due to a traumatic or stressful event. It is considered the most common dissociative disorder amongst those documented. This disorder can occur abruptly or gradually and may last minutes to years depending on the severity of the trauma and the patient.
Dissociative fugue (formerly psychogenic fugue) is now subsumed under the Dissociative amnesia category. It is described as reversible amnesia for personal identity, usually involving unplanned travel or wandering, sometimes accompanied by the establishment of a new identity. This state is typically associated with stressful life circumstances and can be short or lengthy.
Depersonalization disorder: periods of detachment from self or surrounding which may be experienced as "unreal" (lacking in control of or "outside of" self) while retaining awareness that this is only a feeling and not a reality.
Dissociative Disorders in Film
There have been a number of movies have had characters who portrayed dissociative disorders. The following films contain a character with dissociative disorders that depicts the condition in a realistic manner. Each film also provides a foundation for a good Cinema Therapy experience due to directorial style, character development, casting, and production quality. New releases will be added to the list below so return if this topic is of interest to you.
Hangover Square (1945)
A Double Life (1947)
The Three Faces of Eve (1957)
Psycho (1960)
David and Lisa (1962)
Persona (1964)
Sybil (1976)
Birdy (1984)
Angel Heart (1987)
Raising Cain (1992)
Manichitrathazhu (1993)
Color of Night (1994)
Never Talk to Strangers (1995)
Primal Fear (1996)
Shattered Mind (1996)
Perfect Blue (1997)
David and Lisa (1998)
Psycho (1998)
The Hurricane (1999)
Fight Club (1999)
Me, Myself & Irene (2000)
Nurse Betty (2000)
Passion of Mind (2000)
The Hours (2002)
A Tale of Two Sisters (2003)
Identity (2003)
Secret Window (2004)
The Machinist (2004)
Hide and Seek (2005)
The Jacket (2005)
Chandramukhi (2005)
Mad Detective (2007)
Numb (2007)
The Number 23 (2007)
Dark Floors (2008)
The Uninvited (2009)
United States of Tara (2009)
Frankie and Alice (2010)
Peacock (2010)
Black Swan (2010)
Shutter Island (2010)
Sucker Punch (2011)
The Ward (2011)
Dream House (2011)