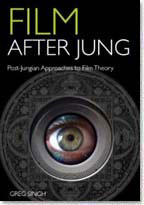 Popular film as a medium of communication, expression and storytelling has proved one of the most durable and fascinating cultural forms to emerge during the twentieth century, and has long been the object of debate, discussion and interpretation.
Film After Jung provides the reader with an overview of the history of film theory and delves into analytical psychology to consider the reaction that popular film can evoke through emotional and empathetic engagement with its audience.
This book includes:
    an introduction to film scholarship
    discussions of key Jungian concepts
    Post-Jungian film studies beyond film.
It also considers the potential for post-Jungian contributions to film studies, and the ways in which these can help to enrich the lives of those undergoing clinical analysis.
Film After Jung encourages students of film and psychology to explore the insights and experiences of everyday life that film has to offer by applying Post-Jungian concepts to film, image construction, narrative, and issues in cultural theory. It will enhance the film student's knowledge of film engagement as well as introducing the Jungian analyst to previously unexplored traditions in film theory.
About the Author: Greg Singh is Senior Lecturer in Media Studies at Buckinghamshire New University. Singh has a PhD in Film and Television Studies from the University of Reading, his thesis was on the subject of cinephilia, with particular emphasis on commodity-identity across narrative worlds and new media content migration from screen to screen. He has an MA (distinction) in History of Film and Visual Media from Birkbeck, University of London, and holds a PG Certificate in Learning and Teaching in HE, which carries HE Academy status.
Author: Greg Singh
Year of Release: 2009