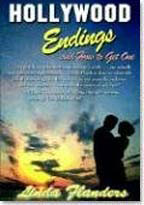 In Hollywood Endings And How To Get One, former San Francisco police detective and current educational video producer Linda Flanders has created and crafted a original self-help instructional guide to creating the life one desires.
Drawing upon lessons from inspirational films such as "Dances With Wolves", "National Velvet", "Die Hard", and "The Color Purple", Hollywood Endings And How To Get One emphasizes the importance of letting go of guilt and shame, eliminating the qualities one does not want in oneself, learning to forgive, the need for faith, strengthening the link between body and mind, and more.
This book is an excellent self-help guide that is thoroughly "reader friendly" and particularly speaks to movie buffs, Hollywood Endings And How To Get One is especially commended for self-improvement personal reading lists and community library Self-Help reference collections.
About the Author: Linda Flanders grew up in the inner city of New Orleans where she also attended the University of New Orleans. She was raised in church and called to the ministry at the age of 30. As an ordained Evangelist, she lives in Kenner, Louisiana. She is married with three children.
Author: Linda Flanders
Year of Release: 2003