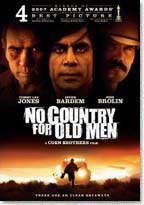 Many forensic psychologists, psychiatrists and criminologists use the terms sociopathy and psychopathy  interchangeably. However, leading experts typically site a meaningful difference between the two conditions and draw clear and significant distinctions between them.
The fifth edition of the Diagnostic and Statistical Manual of Mental Disorders (DSM-5), released by the American Psychiatric Association in 2013, lists both sociopathy and psychopathy under the heading of Antisocial Personality Disorders (ASPD). These disorders share many common behavioral traits which lead to the confusion between them.  Psychopathy is the most dangerous of all personality disorders because of the way psychopaths dissociate emotionally from their actions, regardless of how terrible those actions may be.
The following films contain a character with psychopathy. Because of the  nature of psychopathy, many of these films may be difficult to watch for some people .
Cape Fear (1962)
Halloween (1978)
A Killer in the Family (1983)
The Deliberate Stranger (1986)
Manhunter (1986)
Henry: Portrait of a Serial Killer (1990)
The Silence of the Lambs (1991)
Basic Instinct (1992)
The Hand That Rocks the Cradle (1992)
Kalifornia (1993)
Natural Born Killers (1994)
Copycat (1995)
Seven (1995)
Fargo  (1996)
The Talented Mr. Ripley  (1999)
American Psycho (2000)
Hannibal (2001)
Red Dragon (2002)
Gacy (2003)
Monster (2003)
Saw (2004)
Halloween (2007)
Hannibal Rising (2007)
No Country for Old Men (2007)
The Dark Knight (2008)
Click here to order No Country for Old Men at Amazon.