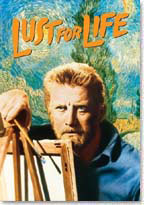 Schizophrenia is a mental disorder that makes it hard to tell the difference between what is real and not real, think clearly; Have normal emotional responses, and act normally in social situations.
Sometimes a person suffering from schizophrenia experiences a reduced ability or lack of ability to function normally. For example, the person appears to lack emotion, such as not making eye contact, not changing facial expressions, speaking without inflection or monotone, or not adding hand or head movements that normally provide the emotional emphasis in speech. Also, the person may have a reduced ability to plan or carry out activities, such as decreased talking and neglect of personal hygiene, or have a loss of interest in everyday activities, social withdrawal or a lack of ability to experience pleasure.
Symptoms of Schizophrenia
Schizophrenia involves a range of problems with thinking (cognitive), behavior or emotions. Signs and symptoms may vary, but they reflect an impaired ability to function. Symptoms may include the following:
Cognitive: thought disorder, delusion, amnesia, belief that an ordinary event has special and personal meaning, belief that thoughts aren't one's own, disorientation, memory loss, mental confusion, slowness in activity and thought, or false belief of superiority.
Behavioral: social isolation, disorganized behavior, aggression, agitation, compulsive behavior, excitability, hostility, repetitive movements, self-harm, or lack of restraint.
Mood: anger, anxiety, apathy, feeling detached from self, general discontent, inability to feel pleasure, elevated mood, or inappropriate emotional response.
Psychological: hallucination, paranoia, hearing voices, depression, fear, persecutory delusion, or religious delusion.
Speech: circumstantial speech, incoherent speech, rapid and frenzied speaking, or speech disorder.
Schizophrenic Characters in Film
There have been a number of movies have had characters who portrayed a person suffering from schizophrenia. The following films contain a character with schizophrenia that depicts the condition in a realistic manner. Each film also provides a foundation for a good Cinema Therapy experience due to directorial style, character development, casting, and production quality. New releases will be added to the list below so return if this topic is of interest to you.
Lust For Life (1956)
Through a Glass Darkly (1961)
Images (1972)
Outrageous (1977)
Videodrome (1983)
Santa Sangre (1989)
Nightbreed (1990)
Drop Dead Fred (1991)
The Fisher King (1991)
Benny & Joon (1993)
Angel Baby (1995)
Clean, Shaven (1995)
Conspiracy Theory (1997)
Pi (1998)
Julien Donkey-Boy (1999)
The Messenger: The Story of Joan of Arc (1999)
A Beautiful Mind (2001)
Donnie Darko (2001)
K-PAX (2001)
Igby Goes Down (2002)
Spider (2002)
Identity (2003)
The Butterfly Effect (2004)
Keane (2004)
Spider Forest (2004)
Shabd (2005)
15 Park Avenue (2005)
Proof (2005)
Danika (2006)
Memoirs of My Nervous Illness (2006)
Reprise (2006)
I'm a Cyborg, But That's OK (2006)
Mr. Brooks (2007)
My Name Is Alan and I Paint Pictures (2007)
Savage Grace (2007)
The Soloist (2008)
Mirrors (2008)
Karthik Calling Karthik (2010)
Shutter Island (2010)
Sucker Punch (2011)
Take Shelter (2011)
Of Two Minds (2012)