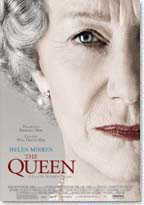 In the 1997 general election, Tony Blair (Michael Sheen) becomes Britain's prime minister. However, the Queen (Helen Mirren) is slightly wary of Blair and his pledge to modernize Britain, but he promises to respect the Royal Family. Three months later, Diana, Princess of Wales died in a car crash at the Alma Bridge tunnel in Paris.
Blair's director of communications, Alastair Campbell (Mark Bazeley), prepares a speech in which Diana was described as "the people's princess." Blair gives his speech the next day and the phrase catches on. Within the next few days after Diana's death, millions of people across London display an outpouring of grief at Buckingham and Kensington Palaces. Meanwhile, the Royal Family are still at their summer estate in Balmoral Castle.
Diana's death sparks division among members of the family, in which they observe that since Diana was divorced from her husband, Prince Charles (Alex Jennings) a year earlier, she was no longer a part of the family. Diana's funeral arrangements were thus best left as a private affair of her noble family, the Spencers. Charles argues that the mother of a future king cannot be dismissed so lightly, while the Queen authorizes the use of an aircraft of the British Royal Flight to bring Diana's body back to Britain.
There are several themes to this excellent and most original and interesting film; but what it is about more than anything else is how political regimes and whole dynasties can be undone on account of a single error of judgment. It is only near the end that Her Majesty warns her prime minister that this will happen to him, and happen suddenly and without warning. It had nearly happened to her, he had been the saving of her on this occasion, and her dire prediction for him probably holds an uneasy message for herself too.
Director: Stephen Frears
Year of Release: 2006

Character to watch: Helen Mirren as Queen Elizabeth II.
Journal your answers to the following questions after you watch the movie.
How does this particular character's journey compare with yours?
Did the character develop certain characteristics during the movie that you have or that you would like to have? If so, what are those characteristics?
What obstacles did this character face? What was his or her biggest challenge?
What would you have done differently if you had been in the same position as the character?
Is this character the type of person you would be friends with? Why or why not?