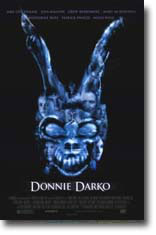 In counseling psychology, cult films have a special meaning because they reveal subtle underpinnings of our culture.
A cult film, also commonly referred to as a cult classic, is a film that has acquired a cult following. Cult films are known for their dedicated fanbase, an elaborate subculture that engage in repeated viewings, quoting dialogue, and audience participation. Inclusive definitions allow for major Hollywood productions, especially box office bombs, while exclusive definitions focus more on obscure, transgressive films, shunned by the mainstream.
The difficulty in defining the term and subjectivity of what qualifies as a cult film mirror classificatory disputes about art. Overbroad usage has resulted in controversy, as purists state it has become a meaningless term.
Cult films trace their origin back to controversial and suppressed films kept alive by dedicated fans. In some cases, reclaimed or rediscovered films have acquired cult followings decades after their original release, sometimes for their camp value. Some cult films have since become well-respected or reassessed as classics; there is debate as to whether these popular and accepted films are still cult films. After failing in the cinema, some cult films have become regular fixtures on cable television or big sellers on home video. Others have inspired their own film festivals.
Since the late 1970s, cult films have become increasingly more popular and mainstream, which has drawn accusations that Hollywood studios have begun trying to artificially create cult films. Films are frequently stated to be an "instant cult classic" now, sometimes before they are released. Fickle fans on the Internet have latched on to unreleased films only to abandon them later on release. At the same time, other films have acquired massive, quick cult followings, thanks to spreading virally through social media. Easy access to cult films, via video on demand and peer-to-peer file sharing have led some critics to pronounce the death of cult films.
A cult film is any film that has a cult following, although the term is not easily defined, and can be applied to a wide variety of films. The definition is occasionally expanded to exclude films that have been released by major studios or have big budgets, try specifically to become cult films, or become accepted by mainstream audiences and critics.
Cult films are defined by audience reaction as much as they are content. This may take the form of elaborate and ritualized audience participation, film festivals, or cosplay. Over time, the definition has become more vague and inclusive as it drifts away from earlier, stricter views. Increasing use of the term by mainstream publications has resulted in controversy, as cinephiles argue that the term has become meaningless, a catchall for anything bizarrre.
I find that in my counseling session, clients get excited when talking about cult films. The following are my top 10 cult movies of all time:
1. The Rocky Horror Picture Show (1975)
The Rocky Horror Picture Show is a British musical comedy horror film based on The Rocky Horror Show, a musical stage play, book, music and lyrics by Richard O'Brien.
2. The Big Lebowski (1998)
The Big Lebowski is a comedy film written and directed by Joel and Ethan Coen. Jeff Bridges stars as Jeff Lebowski, an unemployed Los Angeles slacker and avid bowler, nicknamed "The Dude".
3. Blade Runner (1982)
Blade Runner is an American dystopian science fiction thriller film directed by Ridley Scott and starring Harrison Ford, Rutger Hauer, and Sean Young.
4. Eraserhead (1977)
Eraserhead is a surrealist body horror film written and directed by American filmmaker David Lynch. Shot in black-and-white, Eraserhead is Lynch's first feature-length film, coming after several short works.
5. This Is Spinal Tap (1984)
This Is Spinal Tap is an American rock music mockumentary directed by Rob Reiner about the fictional heavy metal music band Spinal Tap.
6. Night of the Living Dead (1968)
Night of the Living Dead is a black-and-white American independent horror film directed by George A. Romero, starring Duane Jones, Judith O'Dea and Karl Hardman. It premiered on October 1, 1968, and was completed on a $114,000 budget.
7. The Meaning of Life (1983)
This Monty Python classic doesn't follow a plot like its predecessors "Life of Brian" and "Monty Python and the Holy Grail."
8. Mommie Dearest (1981)
This biographical film, based on Christina Crawford's autobiography of the same name, tells the story of what life was like being raised by her mother, movie star Joan Crawford.
9. Donnie Darko (2001)
Siblings Jake and Maggie Gyllenhaal star alongside Jena Malone, Patrick Swayze, and Drew Barrymore in this psychological thriller about a teenager who has visions of a larger-than-life manipulative rabbit.
10. Willy Wonka and the Chocolate Factory (1971)
Based on the Roald Dahl children's novel "Charlie and the Chocolate Factory," this Warner Brothers' film stars Gene Wilder as Willy Wonka and Peter Ostrum as Charlie, the poor boy who gets the once-in-a-lifetime chance to tour the mysterious Wonka candy factory.